We proudly serve over 126,189 clients worldwide, including young innovative startups and large global enterprises from varying industries. We have optimized our processes to meet their unique needs, adapting from small, on-demand tasks to high-touch, fully managed solutions. Here are just a few of the companies we've had the pleasure of working with: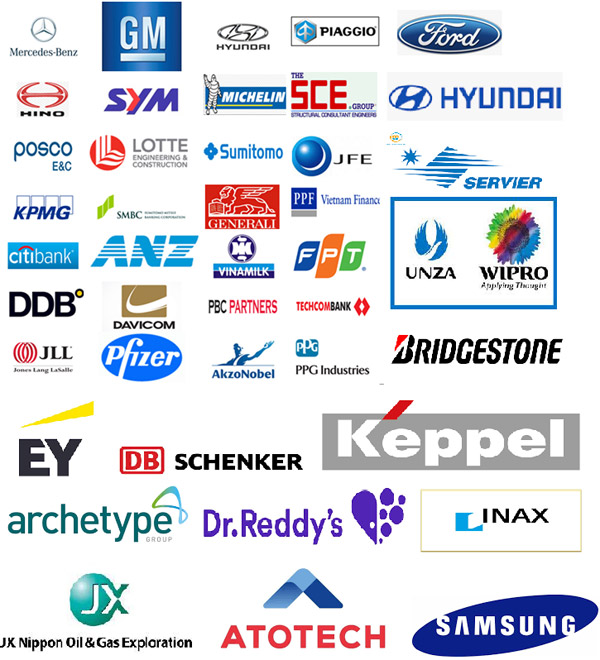 Thousands of clients today rely on VietransPro for translation to cross borders and break down cultural barriers. Having given words to help them succeed in international markets in multiple languages, this is what just a few of them have to say about us.

"We found the translation service very prompt and professional with the requirement for additional translation of updated versions of the documents handled with equal efficiency."

"Thank you very much for the extremely fast turn around and efficient service. Well done VietransPro."

"What an excellent and prompt service! Thank you very much for the extremely fast turnaround and efficient service."


"Excellent service offering translation and marketing services for specific business needs. I am pushed to find anything better!"

"The service we receive from VietransPro is always extremely professional. We are continually impressed with the high standard and speed of their translation work."

"VietransPro provided us with a translation and sworn affidavit of an official document quickly and efficiently.  The responses to email requests were prompt and informative."

"The VietransPro team are always a pleasure to work with and we look forward to working with them on our future projects. If you are looking for translations that are of a high quality and good value for money, look no further."
TRUST VIETRANSPRO TRANSLATIONS FOR YOUR CERTIFIED, PROFESSIONAL TRANSLATION NEEDS